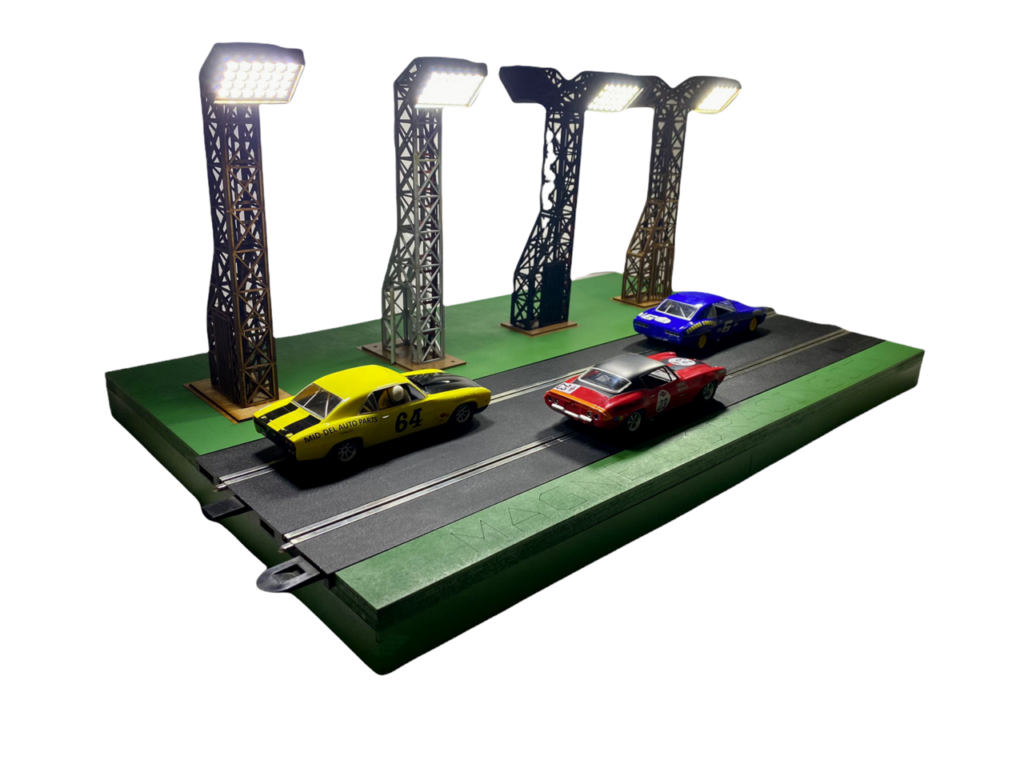 No need to restrict your racing to the daytime, now you can race well into the evening with our bright 24 LED flood lights which will easily light across a 4 lane track.
We have 2 types available at the moment with a few more coming very soon.
These lights are free standing or can be glued or screwed down for extra stability.
CLICK HERE to visit see our 'TRACK LIGHTING'.