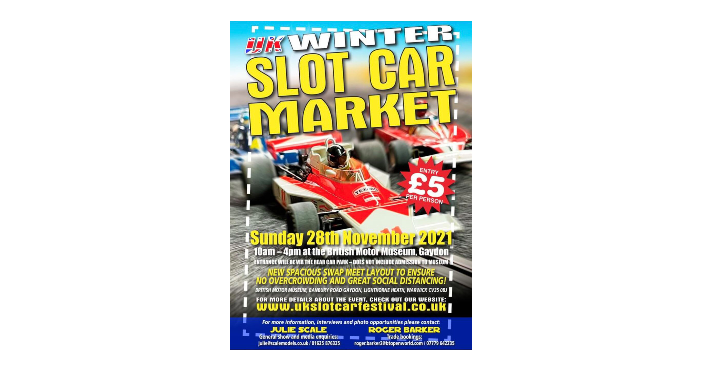 We are excited to announce that on 28th November 2021 we will have a stand at the 'Winter Slot Car Market 2021' along with Think Scalextric. The event is being held at the British Motor Show in Gaydon.
We will be there with plentry of stock there for sale, along with some pre-painted products.
We also have some NEW products coming out very soon, which we will be bringing to the show.
CLICK HERE to visit the UK Slot Car Market Website.