Hello,
First of all, we would like to thank for subscribing to our Magnetic Racing Newsletters. In our upcoming newsletters we will be letting you know about our latest products, what's happening at Magnetic Racing, up and coming products, competitions and much more.
---
CUSTOMER PHOTOS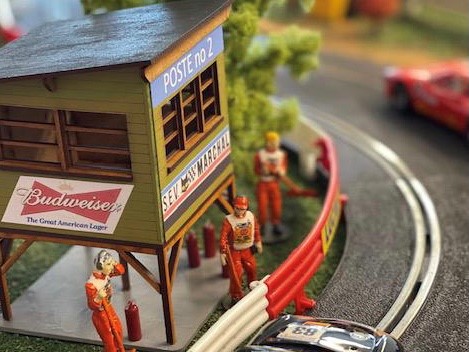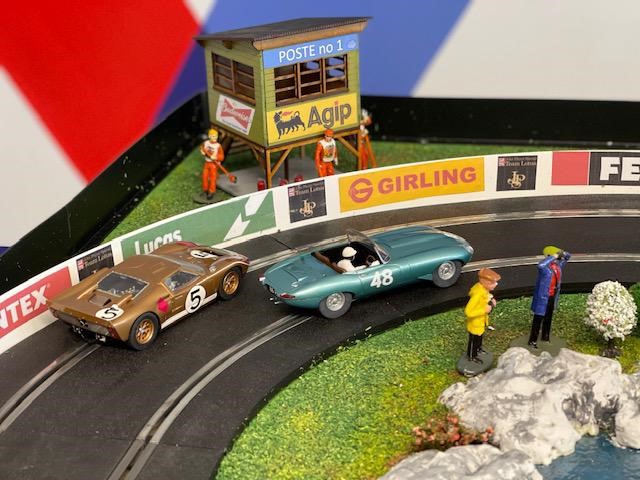 Our customers are very important to us, so on our website we have a page called 'CUSTOMER PHOTOS' where we display some of our products that have been painted and detailed by our customers. If you'd like to have your painted product on this page email your picture(s) and information to pictures@magneticracing.com. If you are happy for us to do so, we also publish it on our social media platforms. If you are on Instagram, Facebook and/or Twitter and would like to be mentioned/tagged, let us know your details when you send your pictures and we can add your details.
To see more of our Customer Photos CLICK HERE
---
OFFICIAL DISTRIBUTORS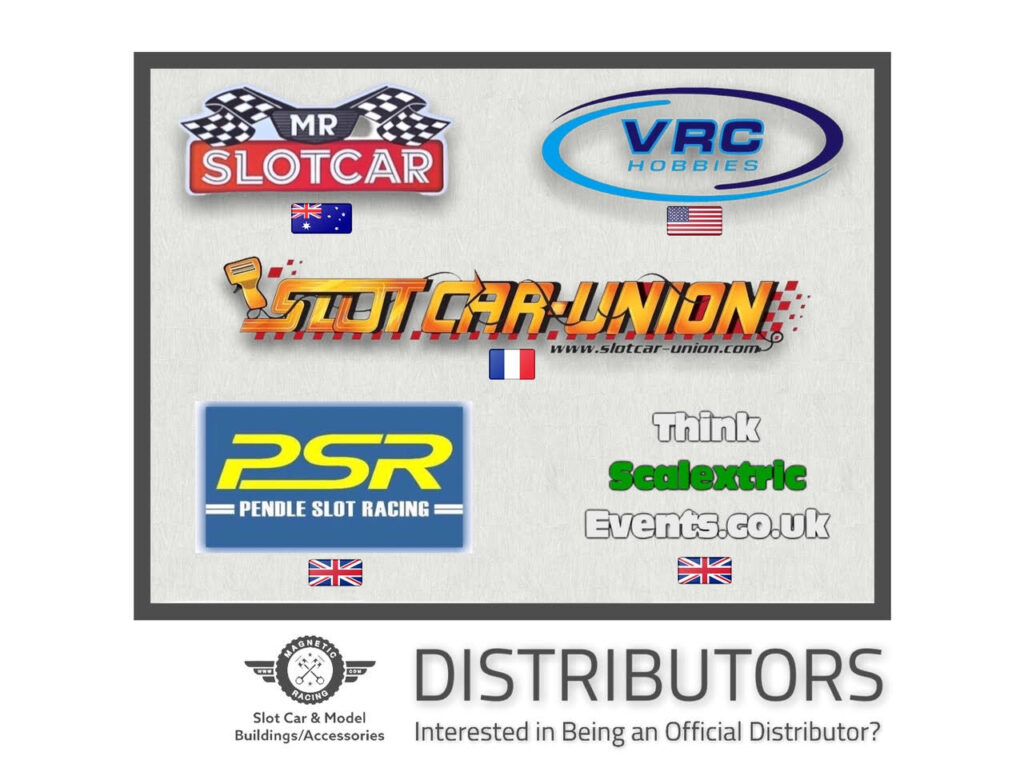 We now have many Official Distributors all around the globe including in Australia, UK, USA and France. As well as helping to promote the Magnetic Racing branding having these distibutors helps customers out with postage, etc.
To see the list of Official Distrubutors CLICK HERE.
---
THINK SCALEXTRIC EVENTS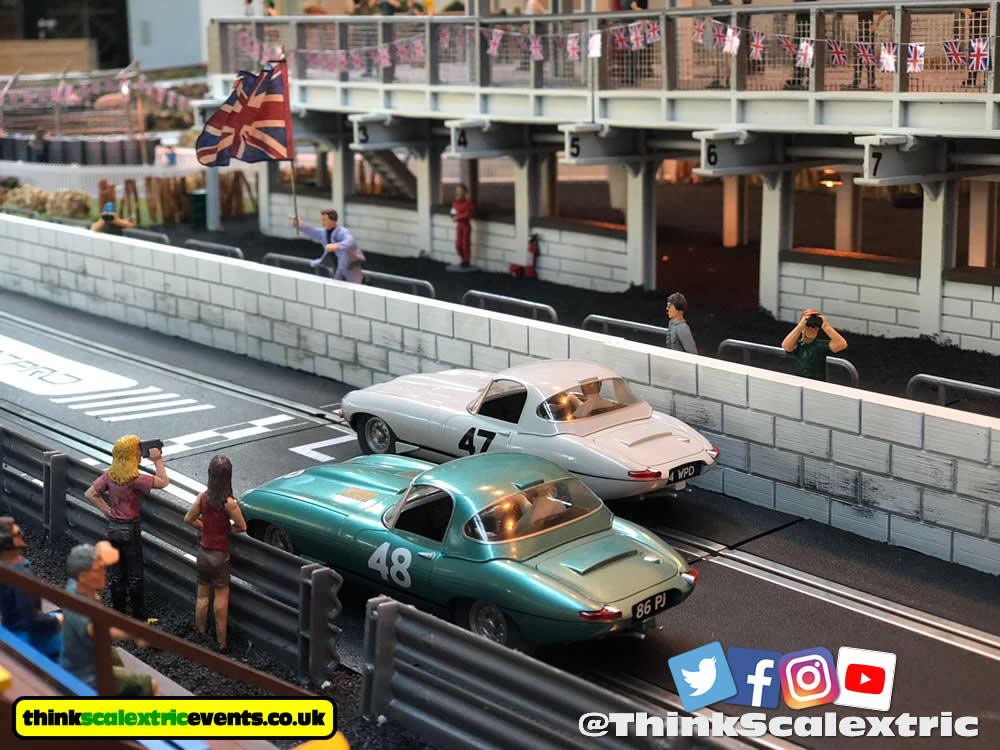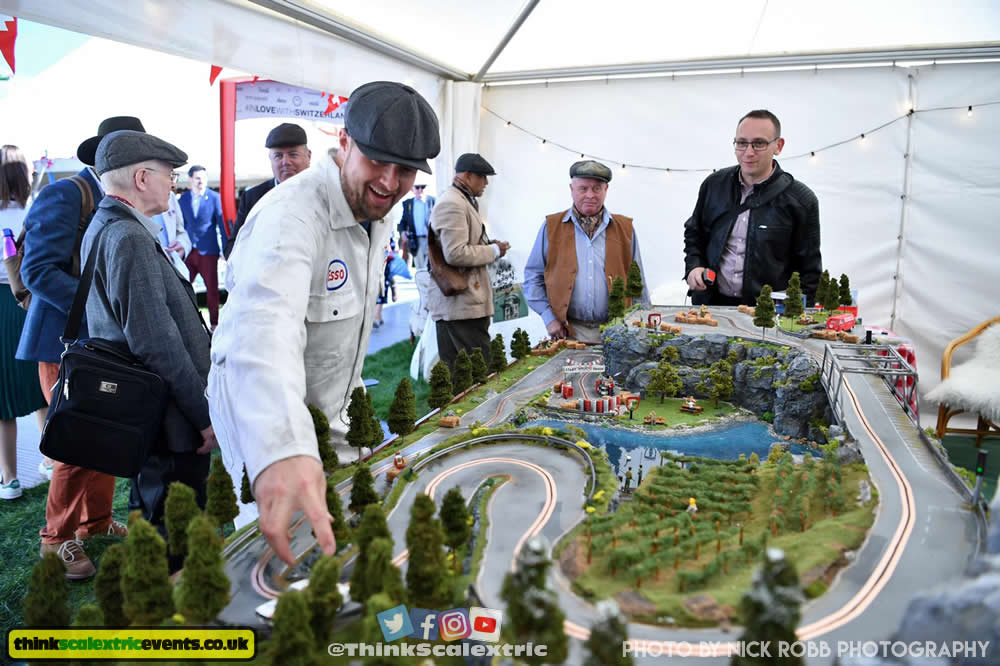 As many of you are aware Magnetic Racing is part of Think Scalextric Events. Think Scalextric not only offer bespoke Scalextric events around the world, they also make custom track builds for clients all over the world. They have designed and built many tracks including a Goodwood inspired track, a Monaco inspired track, and a routed hill climb track. To see more of their tracks CLICK HERE.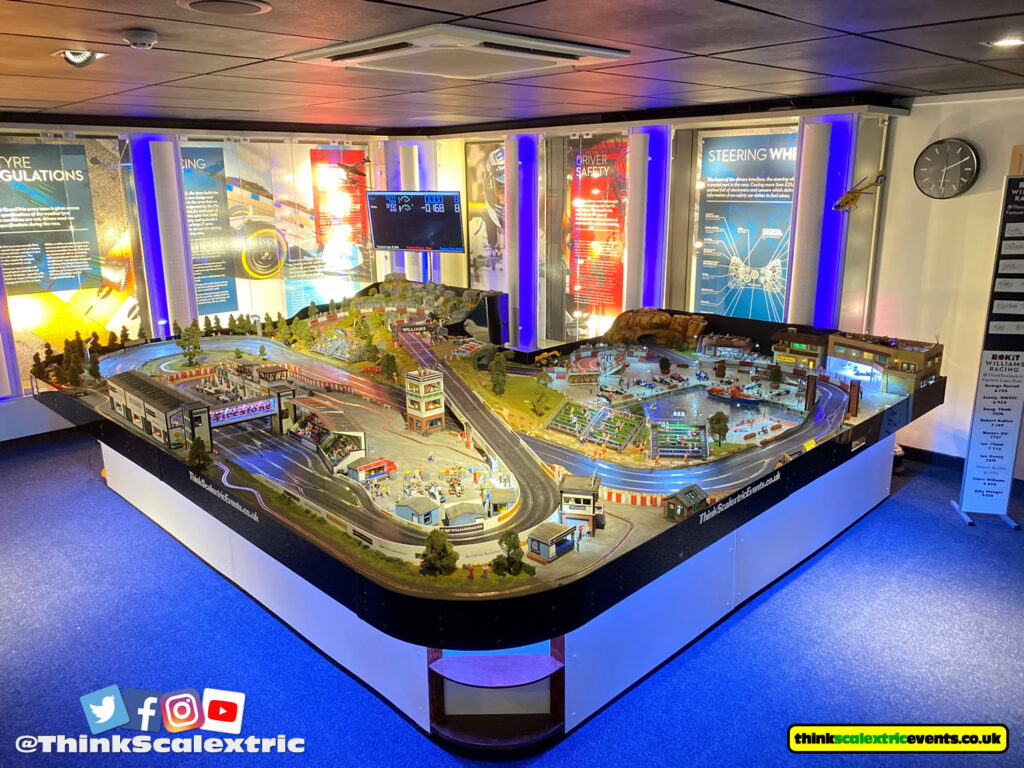 They are proud to have a 4.5m x 3.69m track in the 'Games Room' in the Williams F1 Racing Conference Centre, which includes a large selection of Magnetic Racing Buildings, Grandstands and a Gantry. CLICK HERE to see more details, pictures. Think Scalextric Events are proud to be a Williams F1 Racing Licensee.  
To visit the Think Scalextric Events website CLICK HERE
---
ADDITIONAL INFORMATION
PRODUCT REVIEWS: If you buy, or have bought, a product don't forget to leave a review (go to the product page and click 'REVIEWS'). If you leave a review you will then be in with a chance to win a free building.
LATEST NEWS: Keep up to date with what's going on at Magnetic Racing by visiting our LATEST NEWS page.
SOCIAL MEDIA: Don't forget to follow us on our social media platforms. See email footer and click on the relevant logo.
---
For more information please visit our website
T: 0800 6123 566   |   E: sales@magneticracing.com
Copyright © Magnetic Racing 2021. All rights reserved.
Please add sales@magneticracing.com to safe senders list.
Prices shown include VAT at 20% where applicable.
For further product information & pricing, visit our Shop
We'd be sad to see you go, but if you wish to unsubscribe click here